Registration has closed. Thank you for joining the 2014 Playworks Community Kickball Tournament! We are full for teams in this year's tournament, but there are still some individual slots available so you can still join us the morning of the event. If you missed out this year, be sure to sign up early for the 2015 tournament!
Thanks to all participants and we look forward to seeing you all on Saturday. If you were unable to register for this year to play, stop by Big Cottonwood Park (1300 E 4300 S) and hangout with us anyway! #playkickgive
---
Come one, come all for our awesome Playworks Community Kickball Tournament on September 20! We are extremely excited for our second year and can't wait to gather the community for a full day of kickball excitement! The day will start out with round robin games and work itself into a bracket tournament to find our supreme community team! REGISTER NOW! 
There are multiple ways to get in on the action:
Register as a full team! Teams are 10-15 players (minimum 3 females per roster). Team registration costs $250.
Want to play but can't field a whole team? No problem! Register as an individual! We'll place you on a team so you won't be left out of the fun. Individual registration costs $25.
Become a sponsor for the event! This is a great way for companies to treat their employees to a day of morale-boosting old fashioned fun! There are multiple sponsorship opportunities available, please contact Geoff Doiron at gdoiron@playworks.org or 801-577-8035.
September 20, 2014
Larry H Miller Softball Complex (1300 E 4400 S)
Time: Check-in at 8:30am
Round Robin beings in 9 o'clock hour
10-15 players per team (minimum 3 female)
Cost: Team Registration – $250
Individual registration – $25
Don't miss out on the fun. We also have a Facebook event that will be updated frequently as things become more solidified, be sure you join us in that conversation! For a view at the fun that will be happening tournament day, check out last years photo album!
And huge thanks to Game Gear for creating this amazing tournament shirt for us!
(Sleeve color changes per team.)
---
At this time Playworks would like to send special high five to our:
Field Sponsor: Wells Fargo
Apparel Sponsor: Game Gear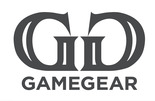 Corporate Teams:
FEATURING Lunch from CupBop: